In India each of the festival and puja has got deepest level of meaning attached to it. Though there are various festivals in India but people love worshiping goddess on prominent days or to do auspicious beginnings. Every state of India has a different unique way to worship goddess and seek blessings.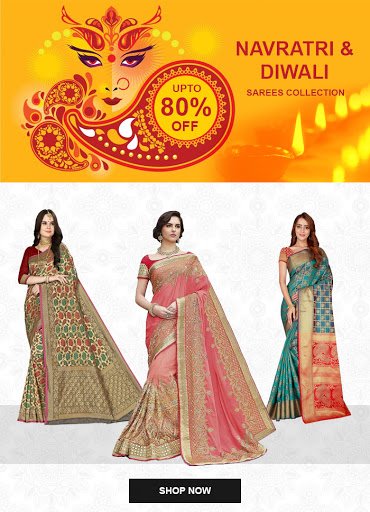 Oti Bharane
As per the traditional rituals of India whenever there is prayers done to the goddess a right kind of fresh vegetarian food should be prepared and in clothes called "Vastra" should be offered to the goddess.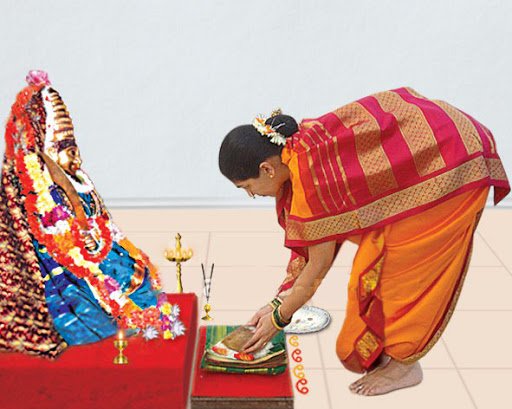 According to the traditions the offering of saree ritual is also called as Oti Bharana. The offering is usually done to awaken spiritually and seek blessings. Before any kind of good start too sarees are offered. Generally when it comes to offering the sarees to the Goddess the material that has to be chosen should be soft and you can select it from cotton or silk. When we talk about the customary rituals of Oti Bharana only married female have officially right do the rituals. You might have seen that the blouse piece is offered in a triangle shape. The triangle shape represents three deities that have created the world. As part of customary rituals even coconut with the saree too is offered.
Generally people love to offer nine yard sarees to the goddess because to denote respect to the nine avatars of the goddess. The nine yard sarees are also offered to seek inner strength from the goddess.
Durga Puja of 10 Days Also called as Bhagabati Puja:- In the celebration of 10 days the idols are beautifully decorated and the goddess new sarees are being decked up before their immersion in water. This beautiful festival is also celebrated the inner strength of women and victory of good over evil. In order to decorate the idols you will see that often dark colors are being chosen and the idols of Goddess Durga are beautifully decked up with jewelry. As a part of humble gesture even many women gift each other sarees. Bengalis celebrate this festival.

Basant Panchami:- Basically this is the festival dedicated to the Goddess Saraswati basically this festival is celebrated before the arrival of spring. In this festival the first chance of offering prayers is given to newly married couples.  The sarees are offered to the goddess and as a part of paying homage many women also get decked up in yellow sarees. As Goddess Saraswati is associated with the arts, the newer siblings or young children are thought to write as a part of ritual.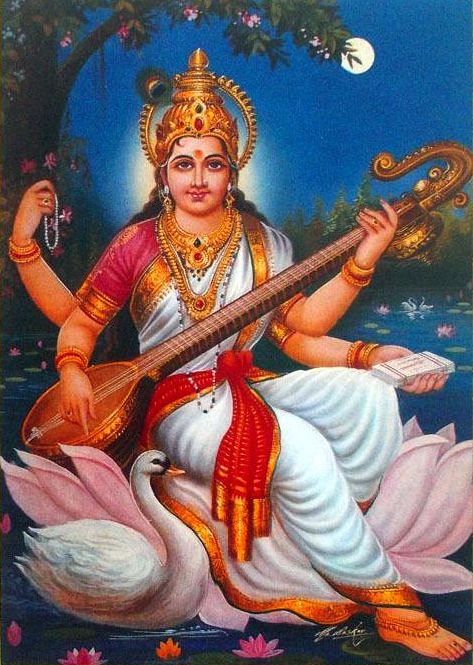 Jagratas:- Basically they are being done for celebrating special moments or occasions. In this ritual all night long there is aarti, shlokas and Bhajans of goddess. To give that special tribute bright red colored sarees are being offered to the Sherawali goddess.
When it comes to celebrations of festivals or gala events you would see a vast unity among people. Till date many traditions are preserved and very well followed. The divine blessings of goddess and affection are tremendous thus it makes worth to show our great tribute and respect to the goddess.